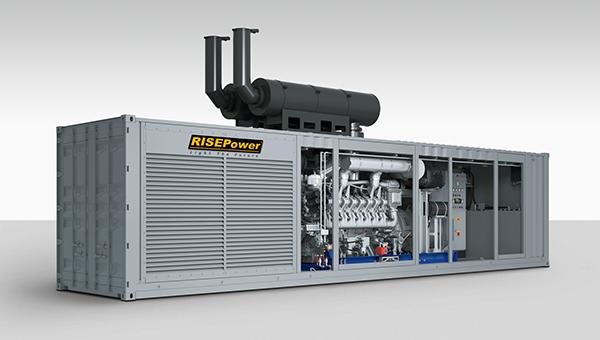 Features
This container is a complete enclosure and comprises all necessary components necessary for the safe operation of the generators. This container unit has been thoroughly tested and is ready to use after connecting the necessary media at the client's site (fuel, coolant, lubricants, power connections, and third-party supply auxiliary drives (if applicable)).
● The genset is equipped with a daily-used fuel tank.
● Quiet and suitable for using at night and in areas with residences and offices, as well as other noise sensitive areas.
● Protection against rain and dust, even in harsh environments, such as mines, deserts and building sites.
● Outer fuel inlet and coolant inlet.
● The daily maintenance work can be performed on two sides of the machine, and wide doors allow you to easily access to the machine.
● Equipped with a climbing ladder, it is easier to carry out regular maintenance and servicing.
● Lifting holes located at the corners make it easier to move and transport.
● An optional external quick connection panel can aid in the monitoring of mains,
ATS transfer, and remote start.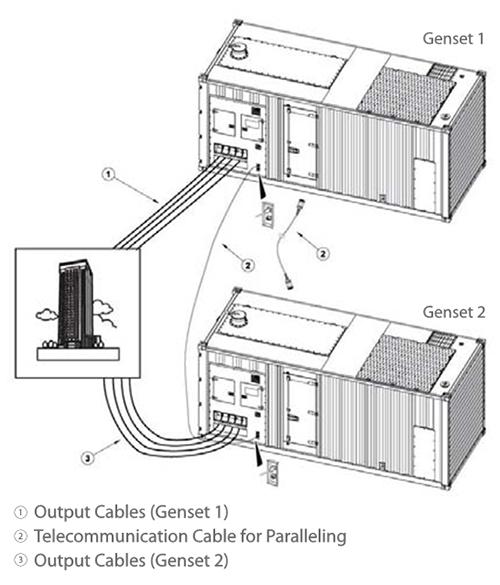 | | | |
| --- | --- | --- |
| ① Hoisting Corner Lifting | ② Coolant Inlet | ③ Silencer |
| ④ Air Outlet | ⑤ Maintenance Door | ⑥ Emergency Stop Button |
| ⑦ Control Cabinet | ⑧ Switchgear Cabinet | ⑨ Output Cable Door |
| ⑩ Air Inlet | ⑪ Earthing Bolt | ⑫ Fixing Lug |
| ⑬ Ladder | ⑭ Coolant/Oil Drain Ports | ⑮ External Fuel Connector |
Reliable World-Class Engine and Alternator
Compact Internal Structure
High-Temperature Protective Material
Visual Level Meter
Intelligent Control System
External Connections
Vent Protection
Beautiful and Practical Ventilation Device